STRAWBERRY PINEAPPLE MOJITO
STRAWBERRY PINEAPPLE MOJITO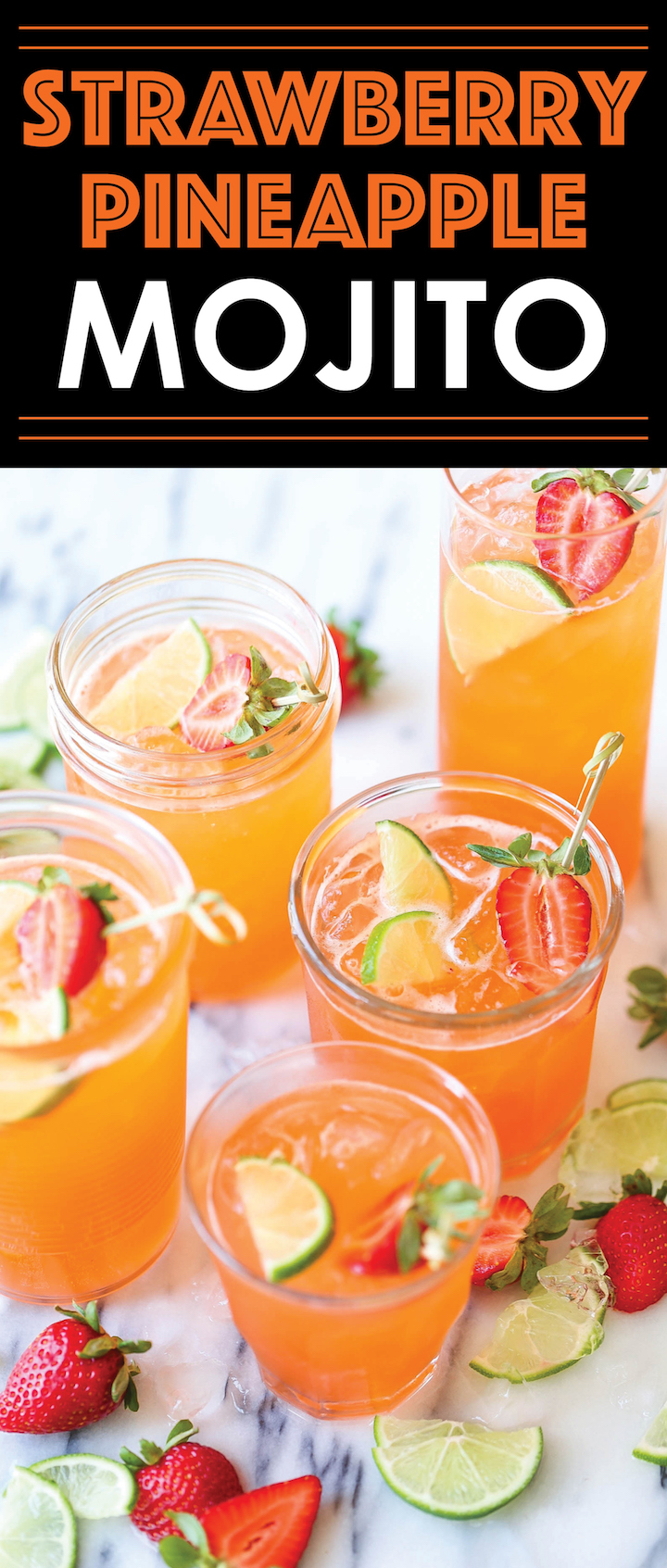 It was 91 degrees F today and I was walking around, sweating bullets, in short shorts and flip-flops.
So you know what that means? Pool parties and mojitos.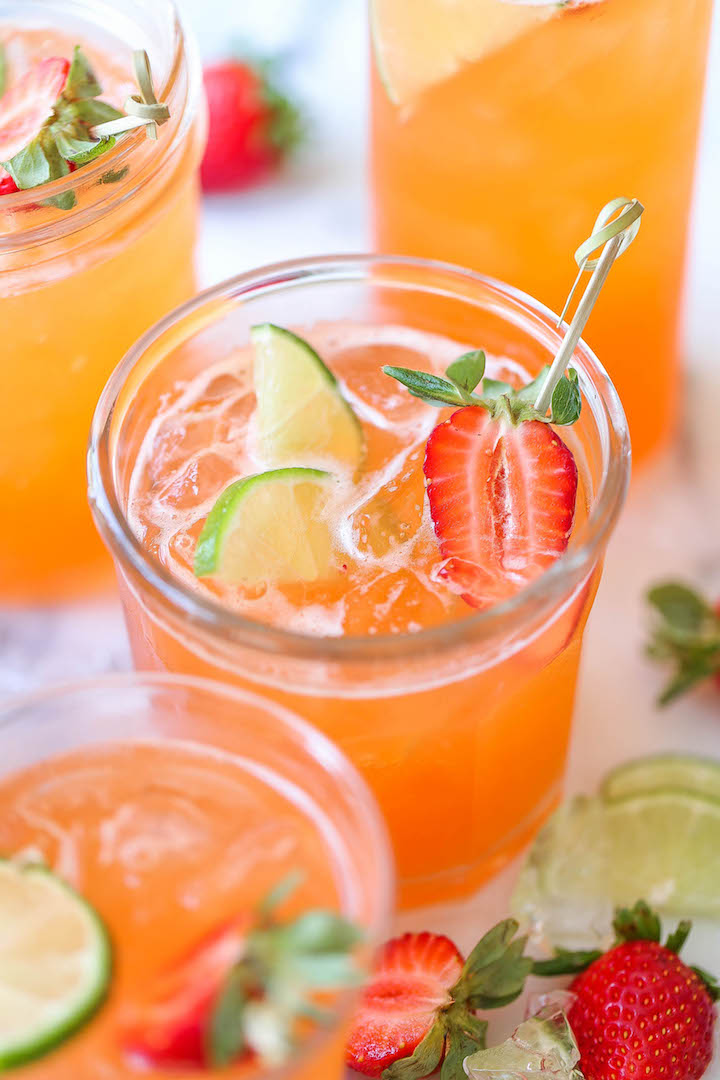 No wait. Just mojitos. I can skip the pool.
The drinks are far more important. I'll just take mine with extra rum.
K, bye.
STRAWBERRY PINEAPPLE MOJITO
yield: 4 SERVINGS
prep time: 15 MINUTES
total time: 15 MINUTES
A fun, sweet tropical twist to everyone's favorite cocktail! And you can easily transform this to a non-alcoholic drink!
INGREDIENTS:
4 limes, cut into wedges
8 strawberries
1 bunch mint, tough stems removed
4 tablespoons sugar
6 ounces pineapple juice
6 ounces light rum*
2 cups club soda
DIRECTIONS:
For each cocktail, muddle 3 lime wedges, 2 strawberries, 1 tablespoon mint leaves and 1 tablespoon sugar in a cocktail shaker until lightly crushed.
Stir in pineapple juice, rum and club soda.
Serve over ice, garnished with remaining lime wedges, if desired.
*Additional pineapple juice can be used for the rum as a non-alcoholic substitute.